Detention without charges and intimidation was the order of the day for Ferguson police again, with a heavily militarized force continuing to push the protesters around and try to intimidate both demonstrators and reporters.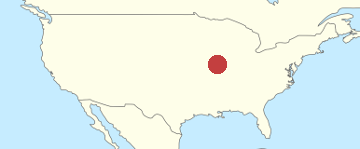 The situation on the ground remains relatively calm, with demonstrators continue to organize peacefully despite the threats from the police, and coverage of the protests continued despite police vowing to continue to arrest reporters "because of safety concerns."
Around 100 protesters also rallied at the site of a second shooting today in St. Louis, though the majority continued to be in Ferguson, where the 11th night of protests took place without serious incident.
Details on the St. Louis killing remain scant, but police claimed the unnamed 23-year-old man was a "suspected shoplifter," and that they had to shoot him because he was "brandishing a knife." The killing added to anger in the region, though the St. Louis police chief defended the killing as "about officer safety."
The demonstrations in Ferguson centered, as usual, around both the killing of Michael Brown and the many days of violent police crackdown that followed, and there appears to be little faith that local officials will actually do anything about the killing, and many are hoping that Attorney General Eric Holder, sent to the region today, will take some action on charges against the shooter.
Looming over the protests is not only growing anger about the crackdowns, but the constant fear of a new crackdown, as previously the police have launched attacks without notice, hurling tear gas and incendiary grenades into the crowds to try to send them scattering.