Pentagon spokesman Rear Admiral John Kirby today reported that Secretary of Defense Chuck Hagel has the authority to unilaterally end a program where the military provides "surplus" war materiel to local police across America.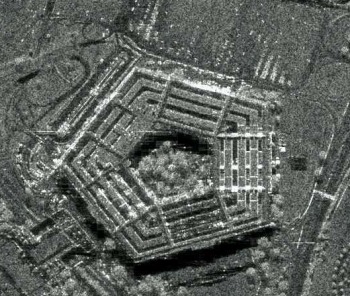 The Section 1033 program, created by Congress in 1993 as part of the war on drugs, has come under renewed scrutiny as the Ferguson, Missouri police have been using the gear in a militarized crackdown on public protests.
Admiral Kirby says Hagel has now been provided with a "information paper" on the fact that he could stop the shipments, and that "he's consuming that now." He has no intentions of actually doing so, apparently, so the information paper seems to be little more than some fun facts for him on the ongoing program.
According to Kirby, the Pentagon has suspended 1033 in some states in the past because local police "lost" hugely dangerous military equipment, but that it was unclear if they'd ever taken equipment back because the local police were using it for unstated purposes like crushing dissent. He insisted it is "up to local law enforcement" to decide what is an appropriate use for the Pentagon weaponry, and defended the program.
The Senate Armed Services Committee has also promised to look into the matter, and chairmen Sen. Carl Levin (D – MI) has suggested they might actually put the matter up to some sort of vote before the next defense spending bill.