Protest leader Imran Khan continues to try to push the Sharif government out of power today, announcing that his entire Pakistan Tehreek-e Insaf (PTI) Party, the third largest in parliament, will quit en masse to try to bring down the PM.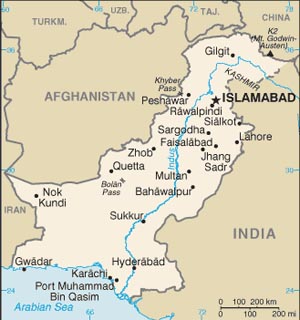 Khan initially organized the protests over allegations of vote fraud, but after Prime Minister Nawaz Sharif got charged with multiple counts of murder Saturday, the calls for an immediate resignation and fresh elections have grown.
The PTI holds about 10% of the seats in parliament, and will also resign from significant positions in three provincial parliaments. They will, however, retain control of the Khyber Pakhtunkhwah Province.
The move by Khan is seen by some as an attempt to return to a clear leadership position in the protest movement, as Tahir-ul Qadri has been getting a lot of the publicity lately. Either way, the ruling PML-N insists they are not resigning.