The brutal crackdown on public protests in Ferguson, Missouri has brought a lot of new light to the problem of the militarization of America's local police forces, which are awash in a slew of Pentagon weapons and vehicles.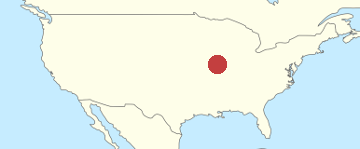 Police killing an unarmed teenager with impunity, a problem all too common in the United States these days, was compounded by a harsh military reaction against protesters in the wake of the incident, and the police saw fit to double-down attacking and arresting journalists who were covering the demonstrations.
It was a case of classic overreach, and with growing public outrage at the situation, Missouri Governor Jay Nixon declared the city looked "like a war zone, and that's unacceptable," and replaced the local police with state Highway Patrol forces.
The Highway Patrol arrived without the SWAT and military gear of the officers they were replacing, and announced they were going to "break this cycle of violence," an announcement met by cheers.
The first evening with the Highway Patrol in charge saw a return of calm, as protests continued, but without police throwing tear gas at everyone who moves.