The UN human rights office reports the death toll has been soaring in eastern Ukraine over the past two weeks, nearly doubling from 1,129 to 2,080, with at least 4,953 others wounded.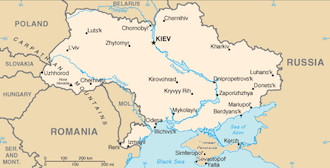 The office termed the tolls "very conservative estimates," put suggest a massive increase in slain easterners as the Ukrainian military has pushed its offensive into more densely populated rebel territory.
Russia has been warning of a soaring humanitarian crisis in East Ukraine, which has displaced somewhere around 1,000,000 civilians, many of them fleeing into neighboring Russia.
The Red Cross has agreed to a deal with Russia to bring large amounts of humanitarian aid into the region, though Ukraine continues to issue new demands on the convoy, and it remains to be seen if it will actually be delivered.