With the civilian death toll soaring in Ukraine, Ukrainian officials are setting new conditions for a Russian humanitarian aid convoy that is slowly making its way from Moscow to the border.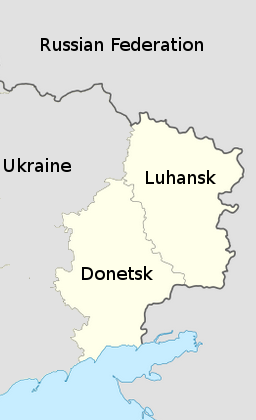 The Ukrainian government had initially charged the Red Cross with getting aid into the area, but after Russia confirmed a deal with the Red Cross they started vowing to block the shipments, insisting it was a pretext for invasion.
Now, Ukraine is saying they'll let the shipments, which were already going to be sent in under the auspices of the Red Cross, into the country, but only after the Ukrainian border troops have inspected all of it.
No Russian troops are to accompany the convoy in, but it will be accompanied by OSCE monitors, and the Red Cross has pressed the Ukrainian military to assure that it will be safe in delivering needed aid to civilians trapped in their eastern invasion.