The Pentagon has announced that it has awarded Britain's Group 4 Securicor (G4S) a $118 million contract for "support" services related to the detention center at Guantanamo Bay.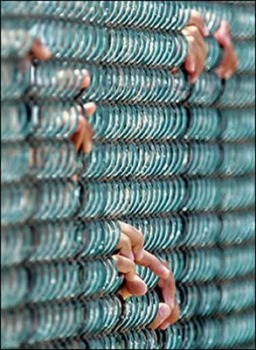 The move is expected to be hugely controversial, given G4S's checkered history and ongoing investigations by the British government's Serious Fraud Office, which is looking into allegations of serious fraud.
The probe is related to evidence that G4S was overcharging the British government for "tagging" released criminal, charging them for people who weren't actually tagged, and several people who were already dead.
G4S is also facing allegations of torturing prisoners in the facilities it operates in South Africa. The company has promised an internal investigation into that matter. Britain briefly banned G4S from bidding on any further government contracts, but a payment of over 100 million pounds ended the ban.