The latest reports out of the Pentagon, citing today's military operation to Mount Sinjar, say they are no longer looking to an imminent ground operation to "rescue" the 40,000 Yazidis on the mountain, after having discovered that there weren't 40,000 of them, nor do they need rescuing.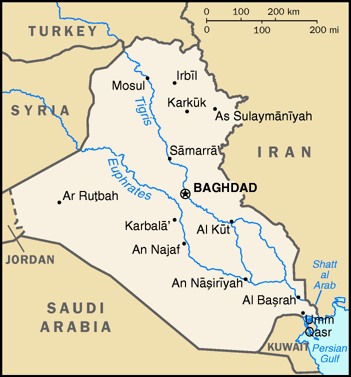 The latest Pentagon statements say that the Yazidis "are in better condition than previously believed." Reports are that many of the Yazidis don't even want to be evacuated from their homeland.
So the air war President Obama launched late last week was apparently based on false assumptions about the status of the Yazidis. Undaunted, the Pentagon is said to now be looking around for other victims of the current ISIS-Iraq war that might need saving and provide a justification for the escalations they were already planning.
Given what a mess Iraq has already become in this war, and the Obama Administration's addition of 108 warplanes and drones to the conflict, at well as a slew of new weapons for both the Iraqi military and the Kurdish Peshmerga, there will be no shortage of new crises among the civilian population.
The Pentagon planning for a ground operation seems to be slowing a bit, at least publicly, but with the indication that they're looking for more missions in Iraq, they'll doubtless find some.