The Pentagon announced today the arrival of another 130 military personnel to Irbil, to serve as "advisers" to the Kurdish and Iraqi forces in the ongoing war against ISIS. They insisted the troops will not amount to "combat boots on the ground."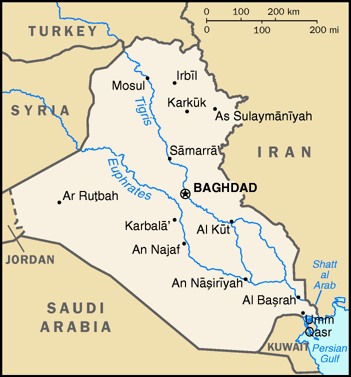 The 130 troops are in addition to 250 already on the ground in "advisory" roles, and about 800 troops sent overall since June to "protect US interests" in the country.
The move is just the latest in a growing stream of US escalations both in the air and on the ground in Iraq, going from some promises of additional military aid in June to an open air war and more ground troops arriving all the time, so far under the pretext of advisers.
The next likely step, according to officials familiar with the situation, is to dramatically increase the weapons shipments to the Iraqi military and Peshmerga, something that they are planning to begin as soon as Prime Minister Maliki is successfully replaced.
Maliki has been clinging to power, and his willingness to step down has so far been in serious doubt. The US seems to be planning to dangle the weapons shipments as leverage to get him to step down.
Escalations of the US military involvement are also probable in the coming days, and President Obama had long suggested the military involvement in Iraq was being withheld until there was a "unified" Iraqi government. That obviously changed with last week's commencement of an air war, but the full extent of the war is yet to be unveiled.