Fresh off of yesterday's high-profile "insider" attack, which saw a two-star US general slain by an Afghan soldier, another such incident has occurred, this time in the Uruzgan Province in southern Afghanistan.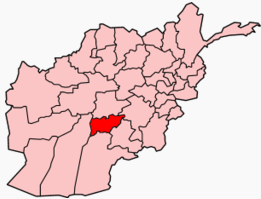 A member of the Afghan national police attacked the other policemen at the checkpoint he was manning, killing seven others, seizing all of the weapons at the post and fleeing in a car.
The attacker, who was not named, was said to have "Taliban connections" by provincial officials, and has not been caught. In many cases, such incidents involve Taliban fighters infiltrating, conducting an attack of opportunity, and fleeing with arms.
The Taliban has yet to issue a statement on today's attack, but did issue a statement on the slaying of the US general, praising the attacking soldier, but not claiming credit for the shooting. The attack in that incident was said to have been "carefully vetted," and motive is unclear.