Kurdish newspaper Rudaw is quoting an unnamed high-level American official as saying the United States has "offered the Kurds air support in their fight against the Islamic State of Iraq and Syria (ISIS)."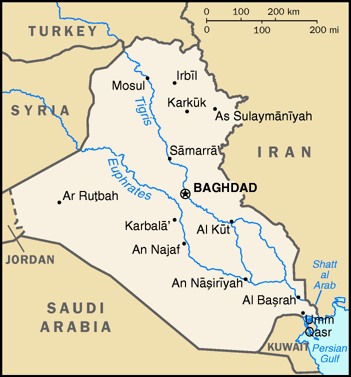 Rudaw has been reliable on reports about the situation in Iraqi Kurdistan, and reported not only the air support, but other direct US involvement as well.
The official source who didn't want to be named said that the US would also provide the Kurdish Peshmerga with arms and military expertise.

The American offer is said to include humanitarian aid to be transported by air to the people of Shangal and Zumar who have been displaced as a result of fighting in their areas.

This newspaper has also learned that a number of European countries have contacted the Kurdistan Regional Government (KRG) with offers of military support.
There has been no confirmation from US officials yet, though former US Ambassador Zalmay Khalilzad appeared to by pointing the same way in an op-ed, saying the US has "authorized direct supply" of US arms to the Kurdish Peshmerga. Late last week the indications were that the Pentagon was not looking at arming the Kurds. The recent ISIS gains against Kurdish territory in the northwest could be changing their minds, however.
Maliki Orders Iraqi Air Force to Aid Kurds in ISIS Battle
Iraqi Premier Nouri al-Maliki has ordered the Iraqi Air Force to provide air support for Kurdish Peshmerga fighters as they attempt to stall the latest ISIS advance in the nation's northwest.
It's the first cooperation between the Iraqi and Kurdish forces since the ISIS march into Mosul in June, and could portend a new effort at rapprochement between the two factions.
Kurdish forces have been scrambling to reinforce their position in Nineveh after a major ISIS offensive over the weekend ousted them from some key areas near the Syrian border.
The Iraqi military has at times come close to open warfare with the Kurdish Peshmerga over territorial disputes, and both sides are likely to offer aid only to a limited extent to one another. Still, that could be changing, as ISIS continues to gain territory against both, amid the growing recognition that the Peshmerga is not invincible when defending their territory from ISIS.