ISIS is making another successful push in northern Iraq today, having successfully routed fighters from the Kurdish Peshmerga and seized three important towns in the area, along with the nation's single largest dam.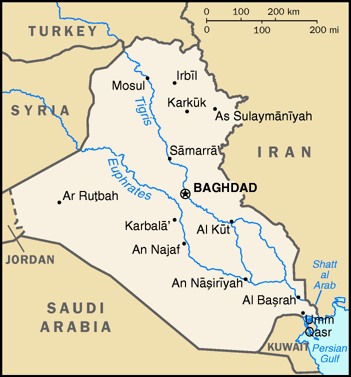 The ISIS fighters made their presence most apparent in Sinjar, a Shi'ite town, where they destroyed an important shrine and reportedly executed a number of Shi'ite "resisters."
The push into the area also chased some 200,000 members of the Yazidi religion out, and Yazidi shrines were reportedly also targeted by ISIS fighters. The targeted region is where the bulk of the world's Yazidis live. 30 Yazidis were also reported killed.
The push into Sinjar, west of Mosul, also threatens to eventually challenge Kurdish control of Tel Afar, and by extension the only Kurdish-held border crossing into Syria, where other Kurds have established a semi-autonomous region.