Yesterday's attack on the Lebanese border town of Arsal by Syrian rebels led by Jabhat al-Nusra continued apace today, with Lebanese officials now convinced this was no one-off raid but a concerted effort to capture the town outright.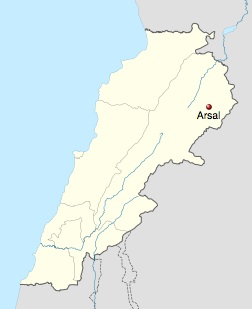 13 Lebanese soldiers were reported killed since the fighting began Saturday, and a fourth civilian was slain today. The toll among the rebels is unknown, and no updated figures have been released since yesterday's report of 11 killed.
To make matters worse, the Lebanese military has confirmed yesterday's reports of kidnapped soldiers, saying 13 soldiers are now unaccounted for and believed held by the rebels.
At one point Jabhat al-Nusra held much of the Syrian side of the border with Lebanon. Those the Syrian military has retaken that, the faction seems to be keen on seizing Arsal, likely to use as a staging ground for operations against Syrian border regions.