Fighters from al-Qaeda's Jabhat al-Nusra, backed by fighters loyal to the Islamic State of Iraq and Syria (ISIS), have invaded Lebanon today, attacking the key border town of Arsal and engaging the Lebanese military in combat.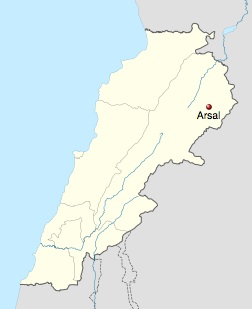 Lebanese security forces arrested a Nusra commander early in the day and were holding him in Arsal when the fighters attacked the city outright, engaging in battles which are continuing overnight.
The most current reports were that 11 Islamists, 7 Lebanese soldiers, and 3 civilians were killed in the fighting, and unconfirmed reports are that as many as 16 soldiers were taking hostage, though the military insisted only two were captured, and recovered.
The Nusra fighters also sacked the police station in Arsal, and were trying to exchange captured police for their commander, though the indications are that the military recovered the station in an offensive.