As the Gaza War continues to escalate, Israeli forces are also more eager to clamp down on public displays of defiance in the occupied West Bank, with the latest, relatively small demonstrations leaving two Palestinians dead, both shot in the chest by soldiers.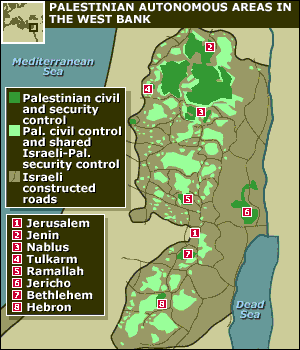 Israel dubbed the slain "instigators" in a "riot" that was endangering passers-by, though the only casualties reported were among those shot by Israeli troops, who were using live ammunition.
Tamer Smour, 22 years old, was slain in Tulkarem, in the northern West Bank, while 19-year-old Udai Nafez was killed in Saffa, just west of Ramallah. 73 other Palestinians were wounded during the protests in the West Bank, mostly shot with live ammunition, though some were hit with rubber bullets.
This brings the number of Palestinians killed in the West Bank since July 23 to 13, with 12 killed by Israeli soldiers and another killed by a settler. Almost 700 have been wounded.