It's unclear if British-Israeli soldier Lt. Hadar Goldin was ever captured, or indeed if he survived the Israeli shelling of the area around his disappearance, but Israeli officials have seized upon the incident and the media sensation surrounding it, and the security cabinet is expected to approve yet another escalation of the Gaza War.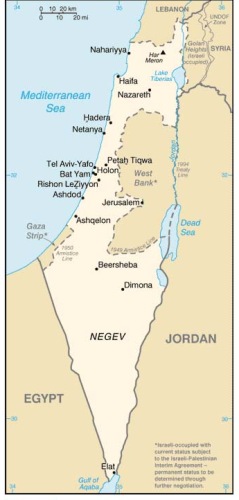 A ceasefire that began 1:00 AM Friday lasted just 90 minutes before Israeli soldiers, attacking a Hamas tunnel, got in a fight with Hamas fighters inside that same tunnel, and the ceasefire ended leading to a new flurry of Israeli strikes on residential neighborhoods in the vicinity.
The death toll in Gaza continues to soar, with at least 1,650 Gazans now confirmed killed, the overwhelming majority of them civilians. 66 have been killed on the Israeli side, 63 of them Israeli soldiers, including two killed in today's tunnel attack.
Israel's security cabinet seems more or less unanimous in escalation, though they are deeply divided on how much escalation, with the far-right never satisfied with any of the escalations so far, and publicly criticizing Prime Minister Benjamin Netanyahu for not going further, and faster.
Netanyahu was critical of the cabinet during today's meeting, warning officials to "watch your words" and stop letting their disagreements on the scope of the war become public, political issues.
Intelligence Minister Yuval Steinitz clarified Netanyahu's position with an interview on Israel Radio, insisting that Netanyahu's war decisions must be backed at all costs, and "if anyone has another opinion they should wait until after the war."