Ukraine's military appears to have entirely abandoned a promised plan to avoid fighting in the area surrounding the MH17 crash site, and is said to have attacked the town of Shakhtarsk, just 10 miles away.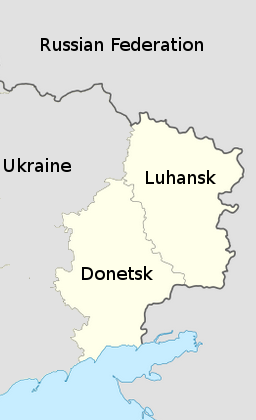 Yesterday's offensive centered primarily on the rebel capital of Donetsk, but today the attacks are north of that, inside the supposed ceasefire zone, with the military bragging it has surrounded Horlivka, another key rebel town, and plans to soon conquer it.
13 have been reported killed, mostly in Horlivka, and including at least two children, when the town was shelled by the military. The military accused the rebels of inexplicably shelling their own town to try to drum up sympathy.
The rebel movement in eastern Ukraine began in Donetsk in the wake of the Maidan protesters ousting the Party of Regions government. The party was overwhelmingly popular in the east, and its replacement by a west-centric government less friendly to the ethnic Russian minority is not sitting well with the locals in Donetsk and elsewhere.