Libya's growing civil war continued to escalate throughout the weekend, with at least 36 people killed in fighting in Benghazi and dozens of others, all Egyptian nationals, were killed in a rocket strike in Tripoli.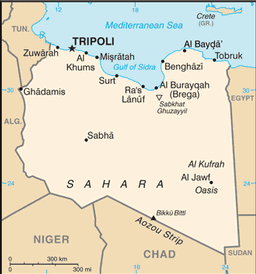 Tripoli has seen fighting over control of their airport for over a week, and nations throughout the world are urging their citizens to leave Libya as soon as possible. Getting out isn't always easy, however.
The US evacuated its embassy staff on Saturday, with a major military presence involved, and today Britain's embassy convoy came under attack in the city's west, which officials are shrugging off as an attempted car-jacking.
Since former Gen. Khalifa Hifter's attempted coup d'etat, he and forces loyal to him from the Libyan military have been clashing against mostly Islamist militias, which are allied with the parliament.