Speaking with the Senate Foreign Relations Committee today, Deputy Assistant Secretary of State for Iraq and Iran Brett McGurk says he believes Iraqi Prime Minister Nouri al-Maliki's days are numbered.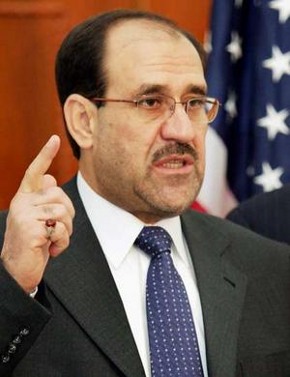 "I think we're in a race against time," McGurk warned, but said he believes that officials are acting with "urgency" to see Maliki replaced, and that there are several "very capable" leaders to replace Maliki, though he declined to name them.
The Obama Administration has made clear for over a month that it wants Maliki replaced, though the Iraqi parliament has struggled to agree on new officials. Having finally agreed on a new president today, Fuad Masum, the premiership is the next thing to settle on.
Yet Maliki insists he intends to remain the premier for a third term, and his State of Law bloc has yet to offer an alternative candidate, making it a struggle to find a new candidate who can get a majority.