Israeli troops killed six Palestinians and wounded 200 others today in the occupied West Bank, when some 10,000 of them rallied to protest against the ongoing Israeli invasion of Gaza.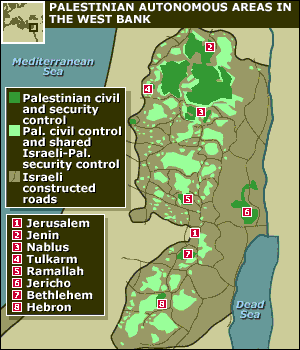 In addition to protesting against the war, they were intending to go to the al-Aqsa Mosque for an important commemoration during the month of Ramadan, and were stopped at a checkpoint.
The Israeli military claims the protesters attacked the checkpoint, while the protesters say the military move against them almost immediately after they arrived at the checkpoint.
While Israel is trying to portray the massive civilian toll in Gaza as damning to Hamas, the West Bank Palestinians are increasingly responding with sympathy for the slain, and anger at the Israeli attackers.