UN Secretary-General Ban Ki-moon was "shocked and appalled" today with the news that Israeli forces attacked a UN school backed full of refugees in the Gaza Strip. At least 16 civilians were confirmed killed in the attack, and around 200 wounded.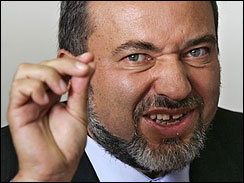 The school was one of several designated UN shelters in the Gaza Strip, and the UNRWA says they sent "precise coordinates" of all the shelters to the Israeli military, and not just so they could target them.
The Israeli military has refused to either confirm or deny hitting the school, but said it was possible, because they did fire at the school, which they insisted was Hamas' fault. The military also claimed to have informed the UNRWA that they were going to attack the school.
Foreign Minister Avigdor Lieberman, never afraid to make a bad situation worse, not only insisted that Hamas was operating near the schools, which is the military's claim, but claimed the UN was storing rockets for Hamas in the schools openly.
Israel has been demanding hundreds of thousands of Gaza civilians leave their soon-to-be-leveled homes, but are not letting them leave the Gaza Strip, and are attacking literally every town there, so there really is no place for the refugees to go.