A significant fire Friday morning north of the Sudanese capital city of Khartoum was actually an attack by Israeli warplanes, according to the latest reports on the incident, which wounded six.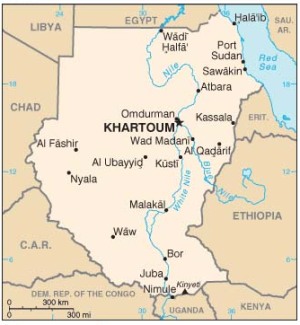 Locals reported a large explosion before the fire, but the Sudanese Army has, to this point, insisted it was just a random fire that happened for no reason. The Israeli planes reportedly targeted a munitions warehouse at the military camp in the area, which would explain the explosion.
The reports claim Israel believed the warehouse to contain "long-range missiles" that were meant for Hamas, and that Sudan has not confirmed the incident because they don't want to publicly admit their Hamas ties. Sudanese President Bashir has met openly with Hamas figures in recent weeks, however, so it seems unclear why they'd suddenly want to make it a secret.
Israel has been reported in the past to have launched attacks on Sudan under the same pretext, including a 2009 attack on a convoy in Western Sudan and a 2012 attack on the Yarmouk weapons factory in Khartoum.