The hysterical allegations surrounding the apparent shoot-down of Malaysia Airlines MH17 in eastern Ukraine continue to grow. The latest round of unproven allegations seems to be focusing on the situation at the crash site itself.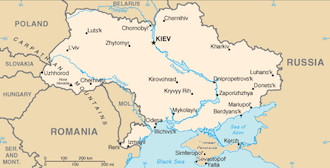 Earlier this morning, NBC News presented the story "fury grows as pro-Russian rebels block access to MH17 site," which pictures of scary-looking rebels with masks and guns.
But that doesn't seem to be true, as BBC News was reporting at virtually the same time  that "Dutch experts examine bodies," a story focusing on how the rebels were actually letting the Dutch access the bodies. Another group of international investigators is making their way to the site as well.
The narrative of the rebels doing something untoward by positioning guards around the crash site paradoxically comes alongside complains that, before those guards showed up, locals were looting the bodies. Secretary of State John Kerry even mocked the "drunken" rebels in a condemnation on Sunday.
And while the West continues to push for a "ceasefire" on the terms of an unconditional rebel surrender, Ukraine's military continues its bloody offensive against the rebel-held cities of Donetsk and Luhansk, apparently oblivious to the efforts to end the war diplomatically, reflecting their own promise to never again agree to any ceasefire that didn't involve all the rebels surrendering.