In an apparent misfire, a Ukrainian military shelling strayed across the border into Russia's Rostov region, destroying a house and killing one civilian within, wounding two others. Russia summoned the Ukrainian charges d'affaires over the matter, cautioning against "irreversible consequences" from such attacks.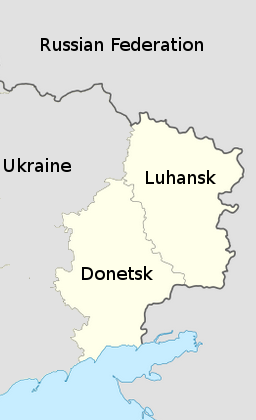 Ukraine denied the incident, and claimed that "mercenaries" were trying to cross the border in from Russia to Luhansk, and that they destroyed large numbers of vehicles at the border.
Russia's Foreign Ministry is pushing Ukraine to apologize for the incident, though some high-ranking MPs were calling for Russia to immediately launch a retaliatory strike against the Ukrainian artillery forces in the border region.
Fighting continues in eastern Ukraine between the military and ethnic-Russian rebels, with Ukrainian tanks attempting to storm the city of Luhansk today, though apparently unsuccessfully.