Iraq's Ambassador to the United Nations Mohammed Ali Alhakim has informed the United Nations today that some 40 kg of "nuclear materials" have been seized by ISIS, and "can be used in manufacturing weapons of mass destruction."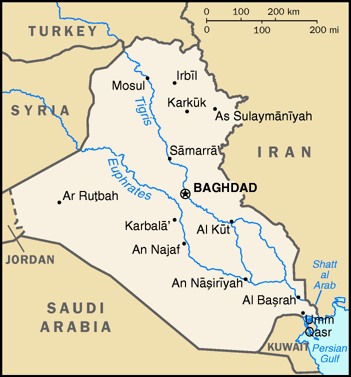 ISIS apparently got the radioactive compounds at the University of Mosul when they seized the city, and while Iraq was keen to push the idea of a proliferation risk, US officials familiar with Iraq's remaining nuclear capabilities say there is little real risk.
That's because what was in Mosul was not enriched uranium, let alone enriched to weapons grade. That means even if ISIS somehow built a whole enrichment program for this fairly trivial amount of uranium they'd be able to produce only about 288 grams of weapons-grade uranium, far short of what is needed for a single bomb.
The attempt to equate anything nuclear with a WMD is simply not true, and while it is conceivable that any isotopes could be used in some sort of "dirty bomb," the realistic damage of such a weapon is minimal, much smaller than the problems the US caused with its widespread use of depleted uranium munitions during the occupation.