The Department of Homeland Security (DHS) has announced the Transportation Security Administration (TSA) intends to launch a new array of "enhanced security measures" at overseas airports offering direct flights to the United States.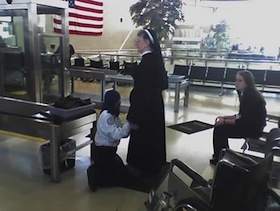 Officials have been scant on formal details, but European airports appear to be the primary target, and a possible threat from EU passport holders who have been to Syria is the focus.
US officials have recently made several pronouncements related to their concerns with EU and US passport holders who have joined ISIS in Syria and Iraq, and the threat such people pose if and when they return to the West.
With the US quickly escalating its involvement in Iraq, it may well be that they believe an ISIS retaliation is imminent, and that such an attack might involve airplanes.