While continuing to insist they are trying to keep their involvement limited to "advisory" operations, the Pentagon continues to pour military equipment into Iraq, with US combat troops on the ground to carry out this new Iraq War.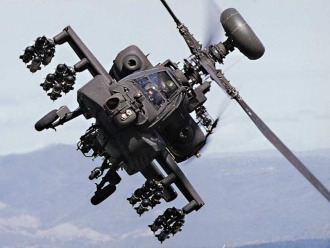 Today, the Pentagon is rushing Apache attack helicopters to Baghdad, along with more Shadow drones, couching it as a move to prepare for a possible evacuation of the US Embassy.
Yet far from being focused on the embassy itself, officials say the US ground troops will be operating the helicopter gunships to "protect US interests" in and around Baghdad.
The US had already done multiple escalations centered on the notion they needed to prepare to evacuate the US Embassy, but at this point the deployments seem centered around laying the groundwork for a long-term US military operation in the nation.