Early in the search for three kidnapped Israeli teens, the Israeli government was quick to blame Hamas. There was no evidence, but the assumption was that they were planning to move for some prisoner exchange.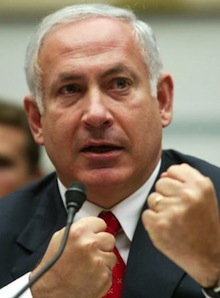 Today, the teens were found slain, with signs they were killed shortly after their capture. Despite that shooting a hole in the Hamas prisoner exchange theory, Prime Minister Benjamin Netanyahu insists he still holds Hamas responsible and vowed revenge against them.
And when Netanyahu is calling for violent revenge on someone who might not even be responsible, you know the farther right wing of Likud is going off the deep end, with Deputy DM Danny Danon calling for a full-scale war to wipe out Hamas, as well as destroying every single home of every single "Hamas activist" in Palestine.
Hamas denied any involvement in the kidnapping almost immediately. A group calling itself ISIS-Palestine, and claiming to be affiliated with ISIS, claimed credit for the incident early on, though they have not commented since.