A large public protest in the Israeli city of Umm al-Fahm attracted hundreds of demonstrators, mostly Arabs, condemning the military offensive in the West Bank since the kidnapping of three Israeli teens two weeks ago.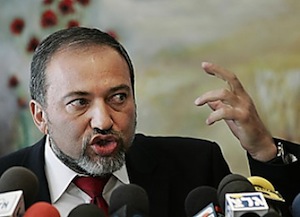 The Israeli military has been keen to find the teens, but has been going about it by launching aggressive operations in the occupied West Bank, detaining hundreds and killing at least five civilians.
Israeli Foreign Minister Avigdor Lieberman is outraged, as usual, and insists the protesters are "terrorists in every sense of the word," and says he is urging the Security Minister to open criminal cases against all of them for "incitement" against the military.
Israel's hysterical response to the kidnappings has many on the far right calling for ever more aggressive actions against Arabs for the sake of retaliation, but the civilian toll of the actions so far already have sparked disquiet in the international community. The US blocked a UN resolution criticizing Israel for killing Palestinian civilians in the West Bank, but even if the resolutions are never passed the anger remains.