Attackers believed to be affiliated with Somali faction al-Shabaab launched a major attack on the Kenyan coastal town of Mpeketoni overnight, targeting hotels and restaurants in the tourist region.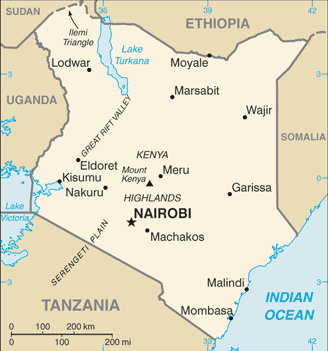 By the end of the attack at least 49 people were dead, and several buildings, including hotels, banks, and government offices, were burnt to the ground. Most of the dead were civilians.
Al-Shabaab has yet to claim credit for the attack, but the attackers were speaking Somali to one another and told people the attack was because of Kenya's military involvement in Somalia.
One of the faction's top commanders, Fuad Mohamed Khalaf, has also recently admonished followers in radio broadcasts to target Kenya over its recent involvement in the ongoing Somali conflict.