The US State Department has announced a partial evacuation of the massive US Embassy in Iraq today, as the security situation in Baghdad worsens and the nation's war grows.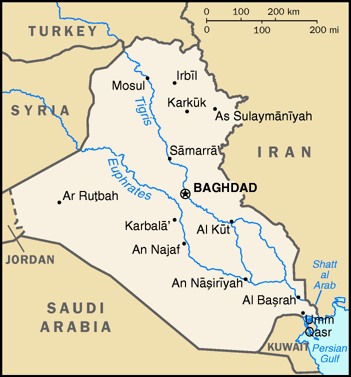 Officials declined to say how many staff were to be evacuated, but insisted a "substantial majority" would remain. An estimated 5,300 employees work at the embassy, the largest on the planet.
The employees will be moved to US consulates in safer parts of Iraq, or to the US Embassy in Amman, Jordan. The State Department also issued an admonition to avoid travel to Iraq.
The Pentagon has also confirmed that it is sending more troops to guard the embassy grounds. Details are scant on this as well, but speculation is that it will be around 100 additional troops.