A busload of Pakistani Shi'ite pilgrims were attacked today on the road returning from Iran, with at least 30 people, including security personnel, killed and several others wounded.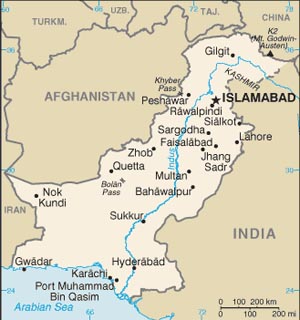 The bus had just stopped at a restaurant in Taftan, the Pakistani border town, and was attacked as soon as it pulled over by four fighters, two gunmen and two suicide bombers, who stormed the bus.
Attacks on Shi'ite pilgrims are relatively common in Pakistan's Balochistan Province, and nearly 1,000 Shi'ites have been killed in attacks over the past two years.
No group has claimed credit for today's attack yet, but attacks on traveling pilgrims are usually the domain of Lashkar-e Jhangvi (LeJ), a militant faction founded entirely to target Shi'ites in the nation. Pakistan is a majority Sunni nation, but about 20 percent of the population are Shi'ites.