An attacker driving an explosive-laden car and wearing a suicide vest launched a double bomb attack against the headquarters of the Patriotic Union of Kurdistan (PUK) party in Jalawla.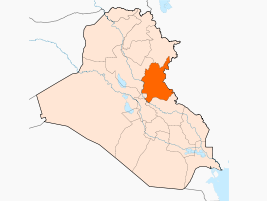 The car was timed to detonate, while the bomber managed to sneak himself into the building to detonate his own vest and increase casualties. Initial figures were 18 killed and 185 wounded, but the toll has risen now to at least 30 dead, as many of the wounded did not survive.
Jalawla in Diyala Province, and on the frontier between Iraqi Kurdistan and the rest of the nation. The Kurdistan Regional Government (KRG) has sought to expand control in the area, which has rubbed some Sunni Arabs in the mixed city of Jalawla the wrong way.
The PUK is the second largest of Kurdistan's political parties, behind the Kurdistan Democratic Party (KDP). The party is led by President Jalal Talabani, and jointly runs the KRG with the KDP.