The determination to transform the release of American prisoner of war Sgt. Bowe Bergdahl into a major political bone of contention continues apace, with GOP hawks offering harsh condemnation for the prisoner exchange, and reports that the White House has "apologized" for not informing Congress 30 days before the trade.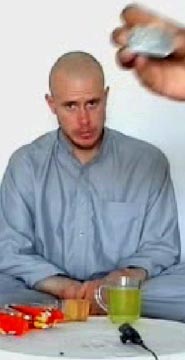 As with yesterday, a lot of the focus continues to be on Bergdahl and his family, though Time Magazine finally seems to have come to terms with Sgt. Bergdahl's father's beard, which fueled rather preposterous speculation that the former Presbyterian pastor was secretly a "jihadist."
Speculation surrounding Bergdahl himself and the circumstances of his capture continues to fly wildly around, with the Pentagon saying the 2009 investigation into his disappearance remains classified. That, typical of the secretive Pentagon, combined with claims soldiers in his platoon were ordered to sign a "non disclosure agreement," fueled speculation about a cover-up.
Army Secretary John McHugh insisted there would be a "review" of the details of Bergdahl's 2009 capture by the Taliban, and whether or not he was AWOL at the time, but said the first priority is to see to Bergdahl's health and his recovery from his long time in captivity.
Army chief Gen. Martin Dempsey offered no specific details or evidence, but said he believes it is a possibility Bergdahl would be prosecuted for some sort of "misconduct" in the lead-up to his capture.
Sgt. Berhdahl's status as the lone US soldier taken prisoner so far in the Afghan War seems to have added a lot to speculation that he must've done something wrong, though the Taliban intercepts surrounding his capture suggest he was captured while on the toilet.