In a move which officials are trying to spin as discrediting him, the NSA has released a single email exchange with the Office of General Counsel (OGC) on NSA oversight, related to the relation of executive orders to statutory laws.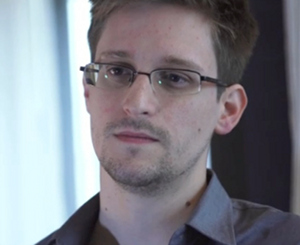 The single email released did not cover the array of issues Snowden says he brought up with the OGC, though since Snowden reported multiple email exchanges with them throughout the years that he didn't bring up every single issue in this one, hand-selected for release email, that hardly proves they didn't happen.
Indeed, the Snowden email released today was actually dated a full month after Snowden began talking with reporters about leaking information, so it seems likely the major concerns he brought up in other cases, which he says he didn't get satisfactory answers for, came long before reaching this point, when he was practically out the door.
The NSA didn't deny that other emails existed, but did claim this was the only one that immediately came up for release. The White House insisted Snowden could've conceivably found other ways to complain about NSA abuses besides emailing the OGC, though they didn't make clear what those ways were.