The Tehreek-e Taliban Pakistan (TTP), the longtime umbrella of Pakistani Taliban factions, has split in half with the emergence of the new TTP-Mehsud faction, led by Khalid Mehsud.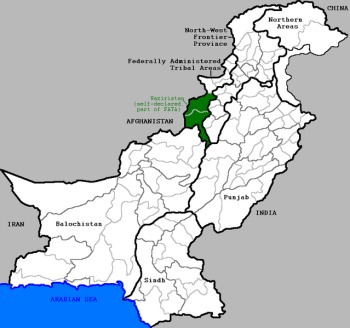 The Mehsud tribe had long dominated the TTP, with Baitullah and Hakimullah Mehsud ruling the faction for years. After Hakimullah's death, the election of Maulana Fazlullah as the TTP head shifted the power base to the Swat Valley.
But it was peace negotiations that appear to have cemented the final split of the two factions, with the hardline Fazlullah opposing most peace talks, or giving tepid support before pulling the plug on the efforts. The TTP-Mehsud is said to be hoping to negotiate a separate peace with the Pakistani government.
The Mehsud Tribe dominates South Waziristan, and believes their tribe has the most to lose if peace talks fail and the military launches new offensives. Fazlullah, by contrast, has shown a remarkable ability to survive assassination attempts, a must for any TTP leader, but doesn't seem particularly bound to any territory.