Though casualties are still unclear, a new round of fighting has erupted in eastern Ukraine, this time with the separatist fighters attacking a National Guard barracks in Luhansk Oblast.
The National Guard's statement confirmed "losses on both sides" but offered no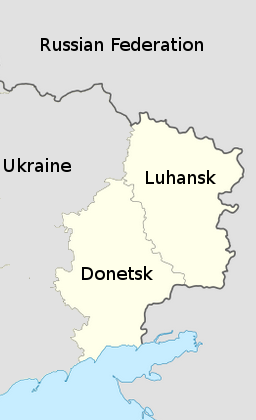 additional details. The separatists accused the guard of using banned explosive bullets in their retaliatory strikes against the city of Rubizhne.
Tensions in both Luhansk and the neighboring Donetsk Oblast are soaring after a Monday attack by the military on the Donetsk international airport, and subsequent attacks that left around 100 separatists dead.
Separatist leaders, overwhelmingly ethnic Russians, have been urging Russia to intervene to avoid a "humanitarian catastrophe." The Russian government has urged Ukraine to stop the offensive, and offered to negotiate a settlement.