Many of the contents of the IAEA report on Iran were already leaked the day before it came out, and the good news of Iran abiding by the P5+1 interim nuclear deal was as expected. There's more to the report, however.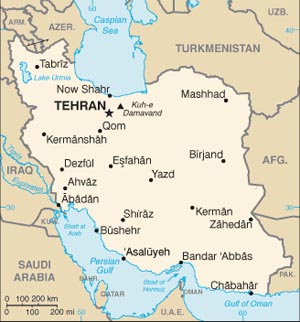 One of the biggest pieces of data in the report shows Iran's stockpile of 20 percent enriched uranium, the highest level they made, has sharply fallen as the nation continues to convert it into fuel for the Tehran Research Reactor.
Though 20 percent is far short of the level needed for nuclear weapons, it was repeatedly pushed by the US as a "threat," and Iran stopped enriching at that level at the start of the nuclear deal. Only about 40 kg are left to be converted to fuel rods, a trivial amount.
The Tehran Research Reactor, built by the US in 1967, provides materially all of the medical isotopes in Iran. The aging facility will eventually be replaced with a modern one using unenriched uranium, but in the meantime Iran has created what seems to be all of the fuel rods it can use for the conceivable lifespan of the facility.
Iran is now only enriching to 3.5 percent, the level used in the Bushehr Power Plant. Iran is in talks with Russia to build more power plants in the nation, with a deal for as many as 8 reported to be close.