As the Obama Administration continues to pick diplomatic fights with both Russia and China on every issue they can find, the two nations seem to be moving closer together, finalizing what Russians are calling the "gas deal of the century."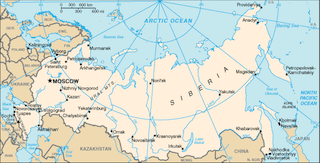 The 30-year $400 billion deal has Russia's massive company Gazprom, the largest natural gas company in the world, exporting enormous amounts of natural gas into China. The exact price was not disclosed, but was estimated at $350 per 1,000 cubic meters.
That's cheap for the Asian market but above-market for much of the rest of the world. The deal takes some pressure off Gazprom's possible losses in the European market as a result of Ukraine's failure to pay its bills and the difficulty of getting gas to the rest of Europe if Ukraine gets shut off.
Chinese President Xi Jinping followed up the major business deal with a call for the creation of a new security pact for Asia, including China, Russia, and Iran. Details were scant but the move is perceived as an attempt to offset the increasing US efforts to intervene in the areas around China.