The General Prosecutor Office of Ukraine's interim government has issued a statement today declaring the interim governments of the breakaway eastern oblasts of Donetsk and Luhansk to be "terrorist organizations" under Ukrainian law.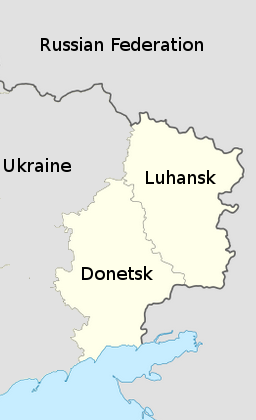 The office said that the listing means the beginning of criminal proceedings against the self-proclaimed People's Republic governments for "subversive activity," and that they will investigate regional officials for possible ties to the groups.
The People's Republics were mostly a rhetorical thing before last weekend, when a hastily assembled referendum in Donetsk and Luhansk expressed broad local support for the groups, granting protest leaders a measure of legitimacy, albeit not one recognized by the interim government.
In many ways, this lack of recognition swings both ways, as many in the eastern protest movements don't recognize the central government, itself formed out of violent protests earlier this year, as the legitimate governing body of Ukraine.
The interim government has long labeled the protesters against their new rule "terrorists," but today's declaration marks the first time that actually meant anything legally. The declaration does not appear to have any bearing on the ongoing military invasion of Donetsk and Luhansk, nor does the interim government have a practical way of imposing legal penalties on the People's Republics right now anyhow, since they are in open rebellion against the military invasion.