The White House has announced today that it will never recognize the results of yesterday's referendum in eastern Ukraine, which endorsed the People's Republic of Donetsk protest movement.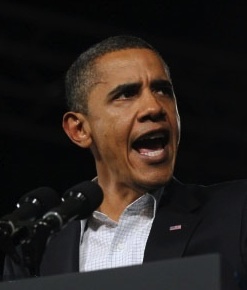 They insist they consider the vote "illegal" and that the US is "disappointed" that Russia did not forcibly stop the vote after the organizers rejected calls to delay it indefinitely
The Ukraine interim government, which the US endorses, has been invading the eastern Ukrainian provinces covered by the referendum, and the military attempted to try to disrupt the vote yesterday by attacking polling places and seizing ballots.
The interim government has similarly condemned the referendum as the work of "terrorists," and promised to continue the offensive against the cities in the area.