Building off the momentum against the peace process since the Palestinian unity government formed, far-right members of the Israeli cabinet are stepping up calls for the immediate annexation of major portions of the occupied West Bank as a retaliatory move.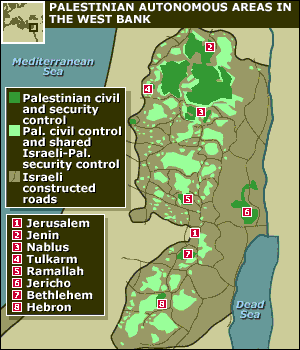 The calls are coming, predictably, from the same cabinet ministers who were opposed to the peace talks in the first place, Communications Minister Gilad Erdan (Likud Party) sought the annexation of the "Area C" portion as a chance to declare to the world that the major settlements within will always be part of Israel.
Finance Minister Naftali Bennett, the leader of the Jewish Home party, sought to go a step farther, demanding the annexation of the entire 60 percent of the West Bank that is outside of the direct control of the Palestinian Authority.
Bennett also argued that Israel should grant limited citizenship to the Palestinians swept up in the annexation, saying that being a minority in Israel was the best the Palestinians could hope for, and that those living under occupation "already have the best life in the entire Arab world."