The current round of Israel-Palestinian peace talks have effectively been over since March 28, when Israel reneged on the last round of prisoner releases. Israel further declared the talks stalled days later, when the Palestinians signed the Geneva Convention, and insisted it was both the fault of the Palestinians and Secretary of State John Kerry. On paper, the talks don't end until April 29, however.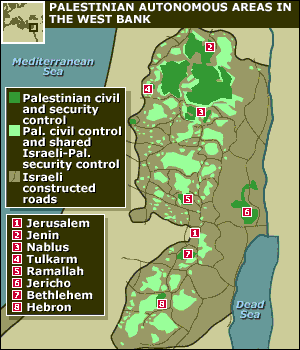 Today, Israel declared the talks even more over than they were before, and declared themselves even less to blame, insisting now that the talks are halted because of yesterday's unity agreement between the Palestinian Authority's Fatah faction and Hamas.
Which doesn't make a lot of sense if you believe effect should follow cause, but either way both Israel and Palestine seem to agree the current round of talks are well and truly over, and that the other side is probably to blame. Neither of these positions is new or surprising,.
Tzipi Livni, whose whole membership in the Israeli coalition was conditional on the peace talks, defended the decision to suspend talks, chiding PA President Mahmoud Abbas for "bad decisions," but suggesting the talks could resume at some point in the future.
The Palestinians are said to be considering all options to respond to the end of the talks, possibly seeking further UN recognition of their independence.