It seemed hard to imagine, when Russian airline Aeroflot began reporting that Ukraine had sent them an official order banning all Russian men between the age of 16 and 60 from entering the Ukraine. The ban also applies to all Crimeans, including women.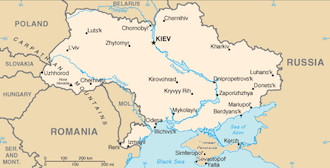 With so many false narratives out there, this seemed like just another, but Ukraine's border service confirmed that the policy was in place, and part of a policy of limiting access to "undesirable individuals."
The official defense of the policy went on to claim that the measures were a response to the "risk of possible terrorist acts" by ethnic Russians in eastern Ukraine, where protesters hold considerable territory.
Russia blasted the policy as "disgusting," going on to term it a "discriminatory and unfriendly act." Aeroflot said that they will offer travelers a full refund for any tickets to Ukraine.