An overnight US air strike against the Khost Province in eastern Afghanistan has killed three civilians, a woman and her two children. It also injured the father of the children.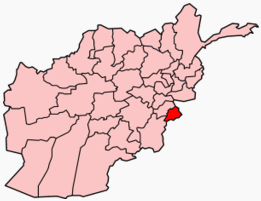 NATO said it was aware of the reports of the incident and is looking into it. There were no previous statements surrounding the air strike, which is unusual for Afghanistan attacks.
Afghan President Hamid Karzai was quick to condemn the incident, saying it was a violation of existing agreements between the US and Afghanistan, and called on Khost's governor to investigate the circumstances of the attack.
Though US air strikes killing civilians are not unusual in Afghanistan, it is odd for them to not include any preemptive claim of "insurgents" killed in the attack or troops coming under fire when such a strike destroys a home.