Israel's ramshackle coalition of right, center, far-right and really-far-right politicians is always on the cusp of collapsing, but it seems to be losing more of its internal cohesion, as the Likud-Beiteinu list heads for a three-way split that could mean early elections are just around the corner.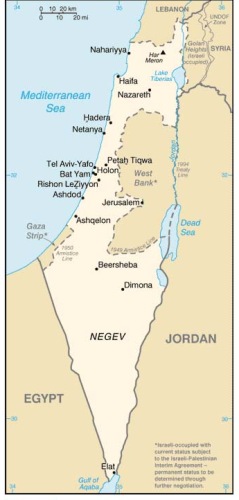 Foreign Minister Avigdor Lieberman announced this weekend that his Yisrael Beiteinu party considers their partnership with Likud over, and will return to being a separate list in the next vote.
This comes just days after Moshe Kahlon, a former top Likud member who didn't participate in the last election, announced his return to politics and intention to form a new party to get away from the far-right Likudniks. Kahlon's party, unnamed but rumored to include Meir Dagan, is already polling around 10-11 seats, and a potential kingmaker in the next coalition negotiations.
Most polls have not reflected the split, yet, but between the Kahlon losses and Yisrael Beiteinu, Likud could be heading for a relatively poor showing in the next vote, with Labor polling for a solid gain and potentially getting first crack at forming a coalition. It is hard to imagine Lieberman going along for the ride, but the Kahlon-Dagan party could easily find itself part of a center-left coalition next time around.