Russian Foreign Ministry officials are increasingly dismissive of US complaints about last month's annexation of Crimea, insisting its time for them to just learn to live with the reality of the situation.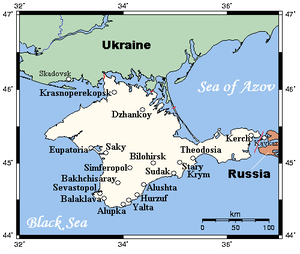 Deputy Foreign Minister Sergey Ryabkov took the mocking a step further, saying the "childish tantrums" of the US weren't going to accomplish anything, and advising them to "maybe watch some sitcoms" to chill out.
Ryabkov went on to say it was a "joke" that the US was making moves to suspend so many trivial types of cooperation, saying there was no reason to cancel meetings between meteorologists.
The US and NATO, apparently oblivious to all of this, continue to ratchet up the rhetoric over Crimea, with NATO claiming today that Russia is violating "every principle and international commitment it has made" with the Crimea annexation.