The Israel-Palestinian peace talks appear to be dead today after the Israeli government reneged on its last round of Palestinian prisoner releases, which were due to be done on Saturday.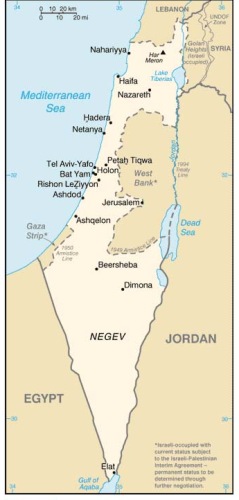 At the start of the talks, Israel agreed to release 104 prisoners held since before 1993,but then broke the releases up into four "batches." 78 were freed, but Israel made no effort to follow through on the final batch.
Palestinian officials called the move a slap in the face not only to the peace process, but to the US government's efforts to mediate a continuation of the talks, which according to some reports Israel was trying to parlay into getting spy Jonathan Pollard freed.
Israeli Deputy DM Danny Danon, who has led opposition to the prisoner releases, defended the move, saying the talks weren't going anywhere anyhow, and that the Palestinians just wanted the "terrorists" released.