Ahmed Bel Bacha, an Algerian detainee held at Guantanamo Bay for 12 years, has been sent to the Algerian government today. He was captured during the US invasion of Afghanistan, though he was in Pakistan at the time.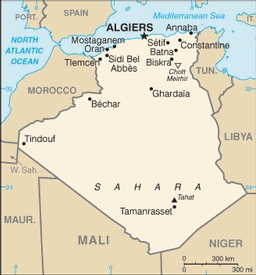 What will happen to Bacha now remains to be seen, though he was cleared for release back in 2006. He was, however, convinced of "terrorism" in absentia in Algeria as well, though it's unclear what evidence there was against him for that charge.
Bacha's return to Algeria means he can finally contest that charge, something he was unable to do while in US custody. During his 12 year stay at Gitmo he was involved in two long-term hunger strikes.
Which is an old term now. The Pentagon has revealed intentions to rebrand hunger strikes in a FOIA document, showing that intend to start calling them "long-term non-religious fasts."