The Israeli military's killing of a Jordanian magistrate judge yesterday, followed with a wild tale of him being a "terrorist" who attacked the border crossing, has Jordan's parliament up in arms at their government's relative inaction.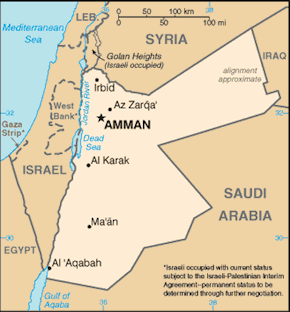 Jordan's government said they would hold Israel "completely responsible" for the shooting, but appears content to leave it at that. Parliament wants to recall the Jordanian ambassador to Israel, and expel the Israeli envoy. They warned they will topple the government with a vote of no-confidence if they don't.
That's the baseline demand, but it's just the beginning for several MPs, who are also calling for the release of a Jordanian soldier who is in prison for the murder of seven Israeli girls in 1997, and to call on the International Criminal Courts to prosecute the judge's killers.
Israel's media coverage of the killing began and ended pretty quickly, but it has been the top story in Jordan throughout the past two days, and there is a strong belief that this may provide an opportunity for MPs to oust Prime Minister Ensour.